I've been communicating with a number of people about In the Shadow of Angels, and, more specifically, how the cover and title are not appropriate for the story. It was appropriate to the story when I initially wrote it -a very dark story of a schizophrenic woman- but that was many, many drafts ago. Even then, the original art smacked of plastic vampire teeth, which was all my fault, since I thought (and still think) that cover looks cool as all get out. But it's not right for the story.
In these recent conversations about the book, a number of words keep coming up to describe what the story is now. 'Noir' seems to be the most common. When I think 'noir', I think black and white films of Sam Spade and other such 'hard-boiled' detective stories. It turns out that 'hard-boiled' and 'noir' are/were frequently used together, but they they are not synonymous. 'Noir' actually means 'a genre of crime fiction characterized by cynicism, fatalism, and moral ambiguity.' Holy shit, that's my story! Though I still believe it blends some dark comedy in there (at least I intended it to, so I hope it does).
Suggestions were that I should try to capture the essence of the old pulp fiction novels to get the tone across -hopefully getting it into the hands of the correct audience. I'm not particularly familiar with pulp fiction (except the movie), but an image search returns a lot of books that all look very similar: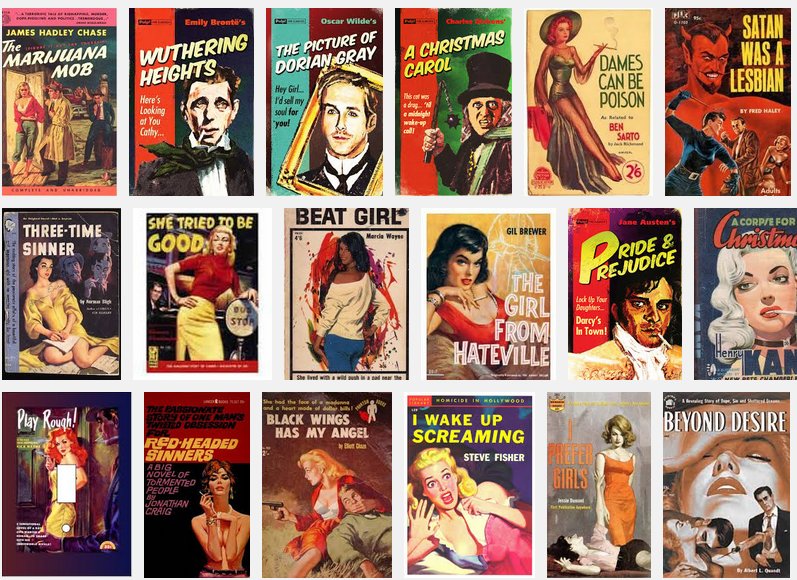 My first few attempts were pretty rough, but with a bit of guidance, I ultimately ended up with what you see here (this is, obviously, the flat rendering of the full book jacket):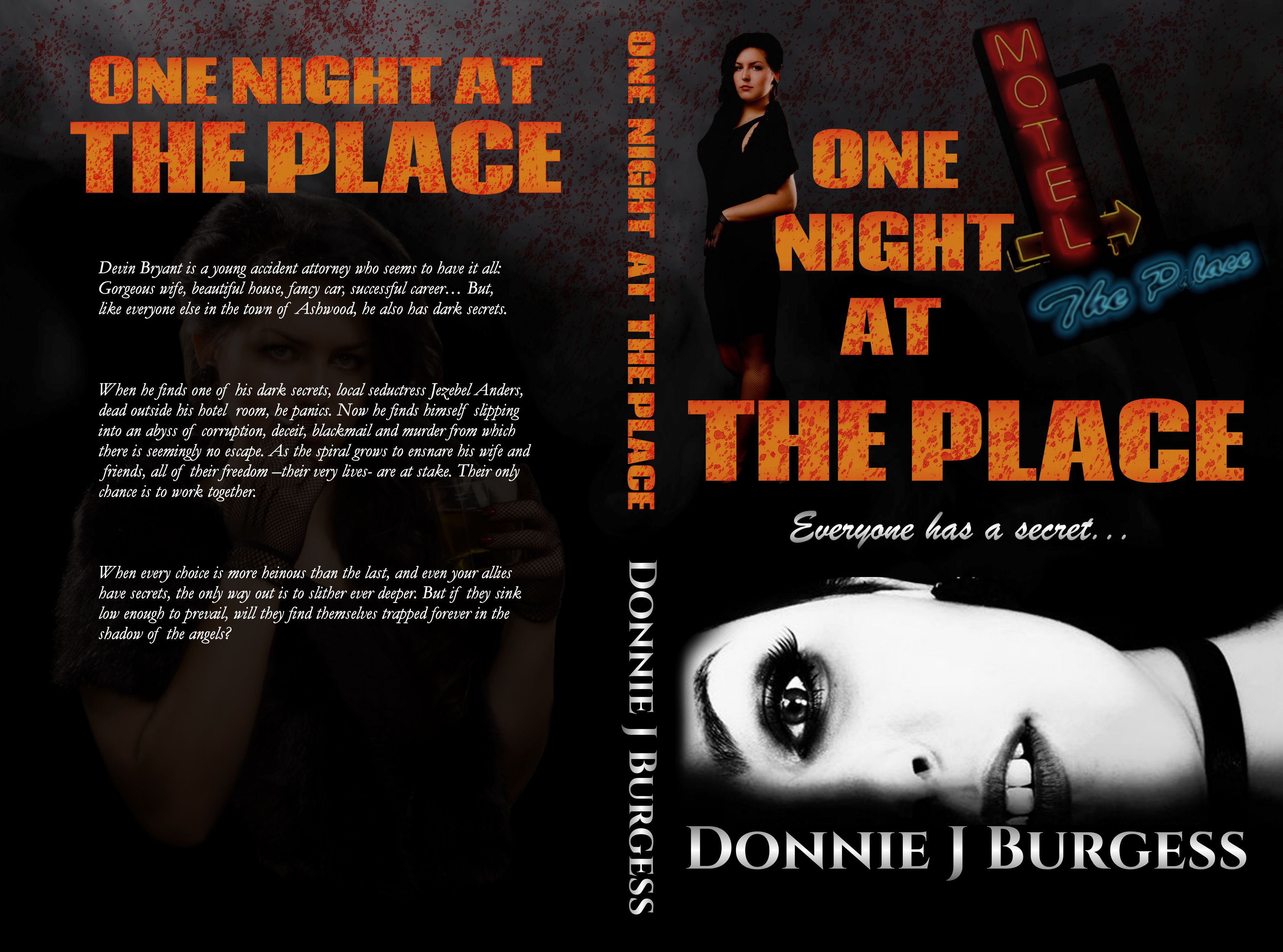 I wanted to remove the girl with the dead-eyed stare from the bottom of the front cover, but I met a lot of resistance. Everyone seems to love the visual of that girl. The jury is still out on whether this will be the cover (or title) that I ultimately use to replace the current gothic angels. One thing is certain though: I will be taking In the Shadow of Angels permanently out of print by the end of this week in preparation for the new cover/title (the task of getting the cover/title changed requires taking a number of steps in a very specific order. Well, to do it with a minimum of hassle). If you love the old gothic look of the original cover and don't yet have a copy, you need to act fast!