Win an autographed copy!
Winners will be chosen Dec. 10, 2015.
See the full giveaway details
at Goodreads.
Enter Giveaway
Don't want to wait to read it? You can always buy a copy on Amazon while you wait!
I've set up the very first Goodreads giveaway for Good Intentions. I'm limiting this one to three copies (of the twenty first edition copies I had printed). If you aren't one of the ten or so people already in possession of one, click the shiny button below to enter the contest! In the exceedingly unlikely event that this series takes off like Fifty Shades of Grey
, you'll sure wish you'd taken a shot at winning an autographed, first edition.
In the much more likely even that the series doesn't take off, I've also made the book to the precise specifications necessary to balance that wobbly table leg you always seem to get at iHop. This increases the value of this freebie tremendously!
Not a fan of reading or books in general? No problem. My writing has proven to have cross-species appeal. Our puppy, Baxter, was particularly fond of In the Shadow of Angels
. He said it was the best book he ever ate!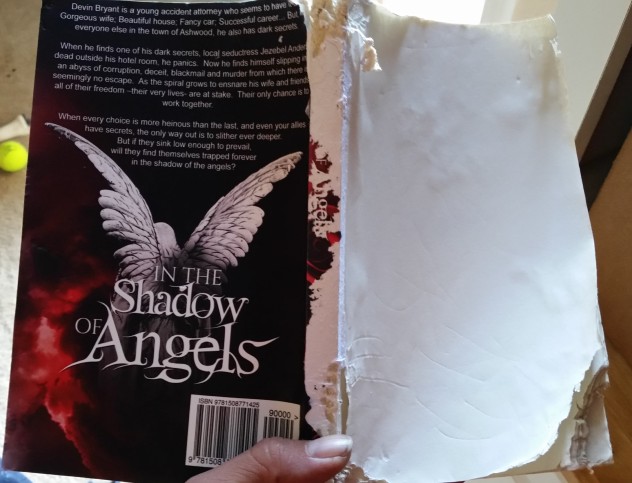 Exceedingly unlikely chance to become a priceless heirloom? Check.
Indispensable furniture leveling device? Check.
Delicious with a bottle of Chianti and some fava beans? Check.
Envelope or contents could potentially contain usable DNA evidence for that paternity test I've been dodging? Check.
Entering for a chance to win takes far less time than it took to read this? Check.